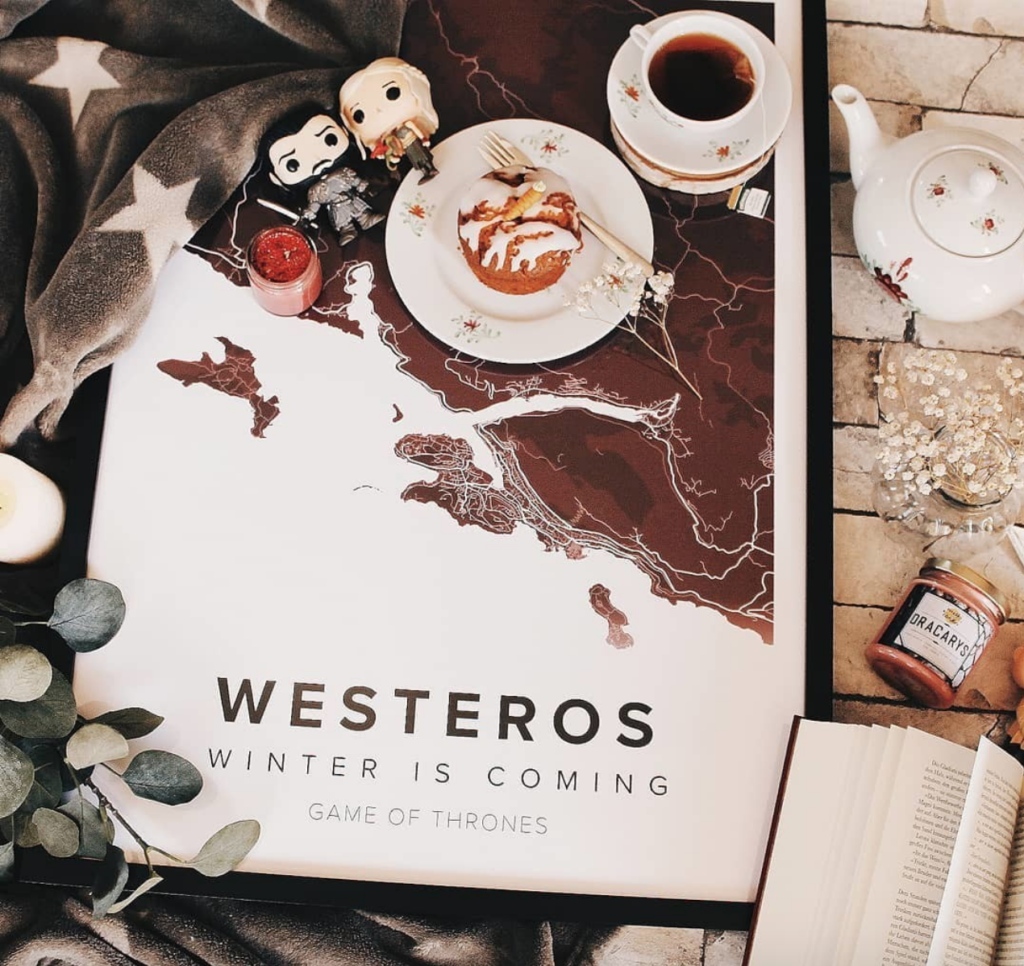 Get inspired and learn how to create your own Fictional Mapiful
We have laughed, smiled and even cried with the characters of our favorite TV series, movies & books. They have made us laugh on the days we needed a hug and even taught us a thing or two about ourselves. 
We have felt like we are exactly where they are, walking in their shoes, totally immersed in their fictional surroundings with them. There have been many days we have felt like singing 'Let It Go' from the top of our lungs on a snowy mountain peak, right?
Fictional places have a sentimental value to all of us and deserve their own coordinates.
How to create your own fictional map poster
1. Choose your Magical Place
From Harry Potter to The Game of Thrones, which fictional place do you want to go to?
2. Head over to our editor
Find out where your fictional place was filmed or is based on. For example, the lush landscapes of Matamata, New Zealand, is where Hobbiton was brought to life! When you know the location, go ahead and search for it in our editor.
3. Customize
Change the label to the name of the fictional place. Pro tip: Add your favorite quote from the book/movie to make it extra personalized!
4. Choose your design and theme
Do you picture your magical place to match our minimalistic Modern style, or does the Asphalt style create the perfect Stranger Things vibes? You choose!
Revelio! 🔮 Now you have a beautiful map of a place close to your heart!