Description
This beautiful city poster is a real centerpiece with its expressive illustration of the streets and nature combined with the Scandinavian design. It will look fantastic both hanging or standing against your wall. It works well in almost any type of setting and ambience.

Environmentally Responsible

Your prints are produced at the facility closest to you. This allows for faster and greener shipping, reducing carbon emissions by 67%.

Effortlessly Customizable

Easily create wall art like no other and fully personalize the special places that made you, you!

Personalized Gifting

High-quality and printed-to-order, our personalized map art poster makes a lasting, meaningful gift.

Scandinavian Design

Our on-trend and high quality Scandinavian designs fit any interior, without the help of an expert.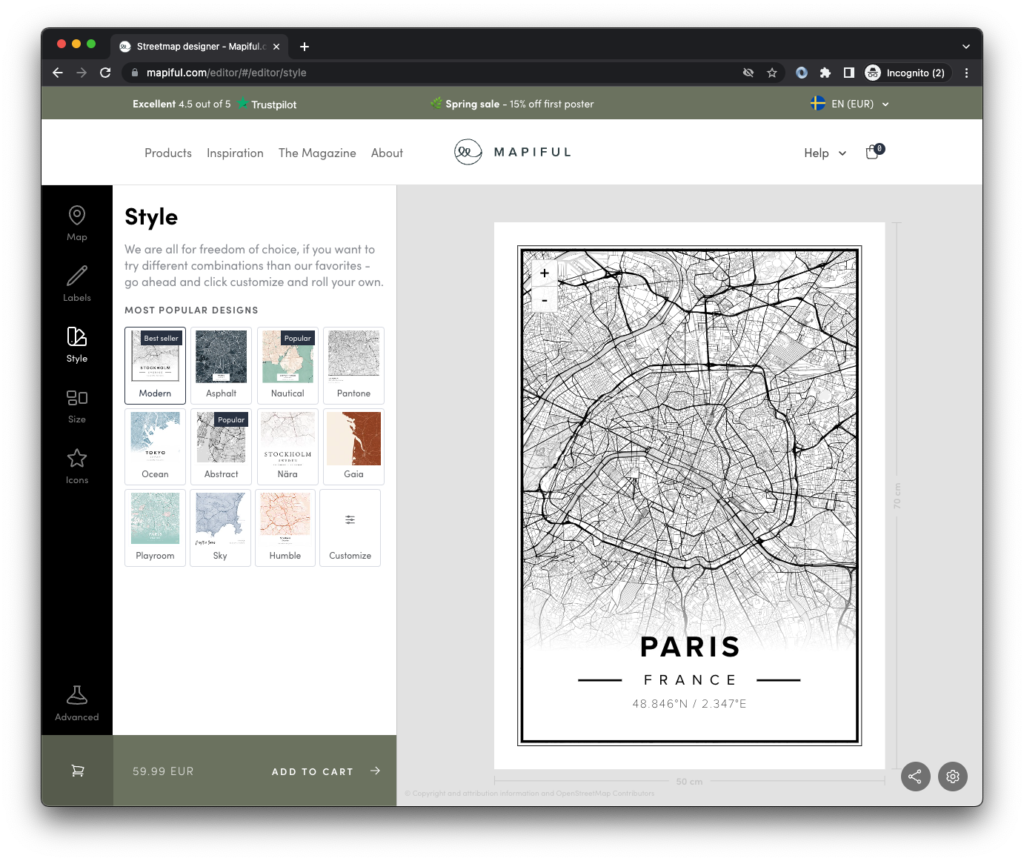 How To Create Customizable Map Posters
Our Classic Streetmap poster lets you effortlessly create unique city map prints of any location, in just a few steps!

Choose your special location

Which places made you, you? Choose a location connected your biggest milestone in life, or simply any place that makes you feel good!

Personalize your text

Add any special words or quote that will lift your mood each day, or a loveable message to someone else.

Change up the look with colors and themes

Every home is unique, and with our predefined colors and themes you can quickly find a look that suits your interior style.